JITF2023 (Japan Inkjet Technology Fair) was held over two days on 30-31 October. Modeled after overseas inkjet industry events (IMI, TheIJC, IPI, etc.), the event consists of a table-top exhibition, lectures and networking get-togethers. While such events exist in other countries, where people and companies in the industrial inkjet community can meet and interact with each other, for some reason they do not exist in Japan. So, I decided to set up my own.
The number of visitors this time was 260 participants in the networking reception (exhibitor quota, OIJC member quota, invited quota, staff quota, press and general participation quota) and 600 business cards collected by general visitors (exhibitor employees and general visitors) (600 people) … the simple total is 850 people, but there were also people who came on both days and If we count those who visited the exhibition with a pass that was given to them, the total number of visitors over the two days easily exceeded 1,000. Although we do not have an exact count, we feel that this is an increase of 20-30% compared to last year.
Last year, despite being the first edition, we received a very positive response and this year's edition has been brushed up to reflect as much as possible the various feedback we received at that time. We are aware that there are still many areas for improvement, but we hope that first of all you will appreciate the fact that we have launched an event 'from nothing', which will lead to further improvements and development. Below is a brief section-by-section summary.
[Table-top Exhibition]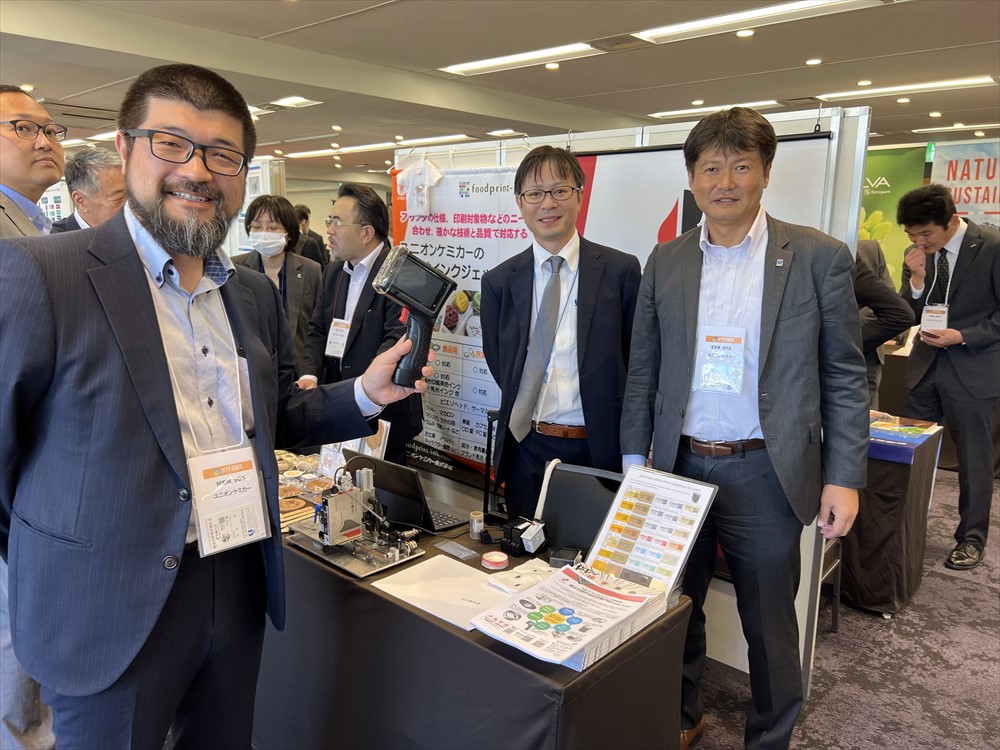 Click here to find more photos and, Click here to find photos of ladies at work !
We also received a lot of positive feedback, such as "★ I was able to meet many people and have useful discussions", "★ I was able to obtain new information", "★ I was able to introduce my products to the foreign journalist, such as Nessan Cleary", "★ It was useful to connect within the industry and explore business opportunities"…
[lectures]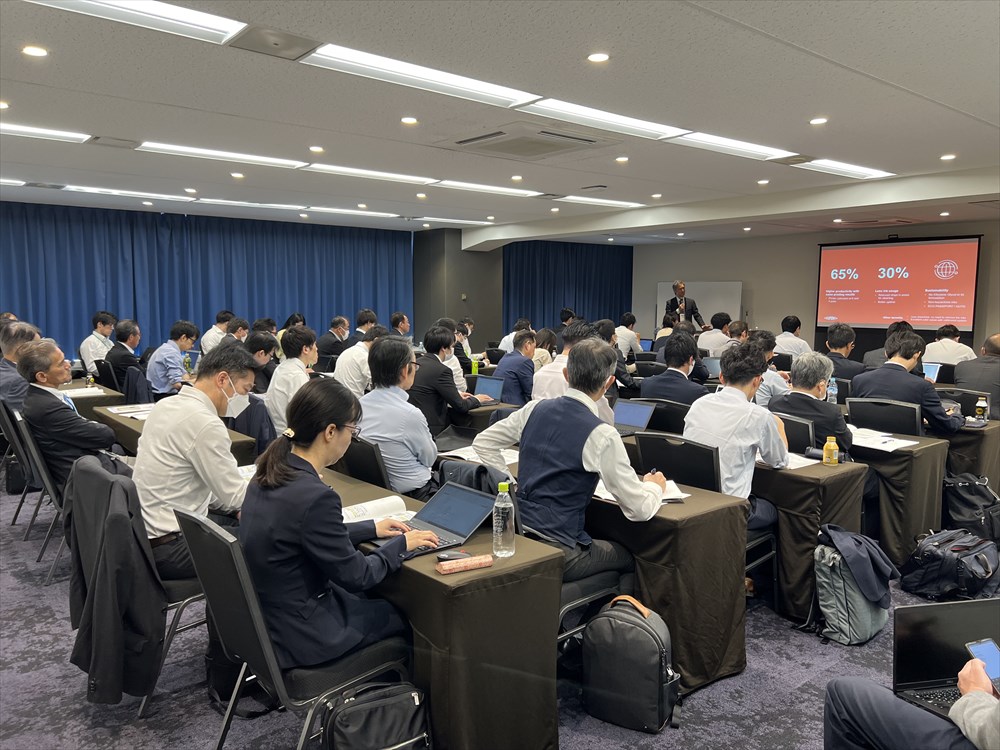 There were three lecture rooms, each with a capacity of 118, 52 and 46 persons, but the seats were generally filled and in some cases there was standing room only. The number of panels x capacity is 17×118 + 12×54 + 12×46 = 3,206 … If all the panels were filled to capacity, this means that "a total of 3,206 people attended the lectures". And since each session lasts 40 minutes, 40×3,206/60 = 2,137 hours/person.
This number of people, the amount of time they spent listening to presentations by other companies that they would not normally be able to listen to, and gaining new information… I think this is quite a significant achievement.
[Networking Reception]
The networking reception is one of my most important ones – when 260 people come together, there is always some sort of chemical reaction! There will be encounters that may lead to new business, and there have also been many reunions with old friends who haven't seen each other for many years.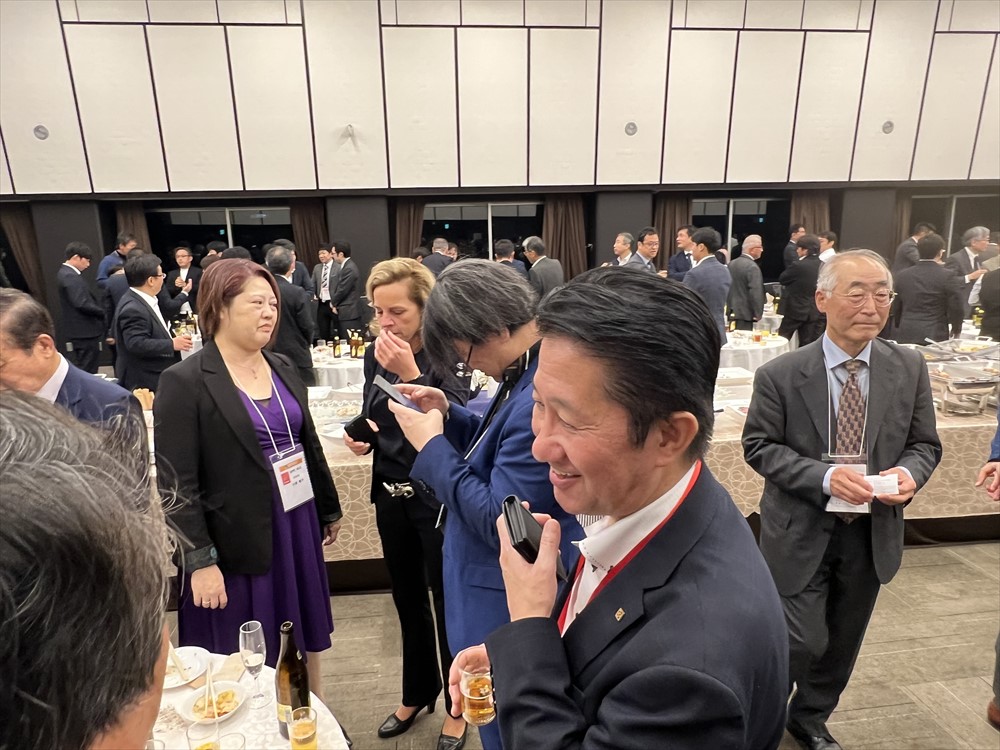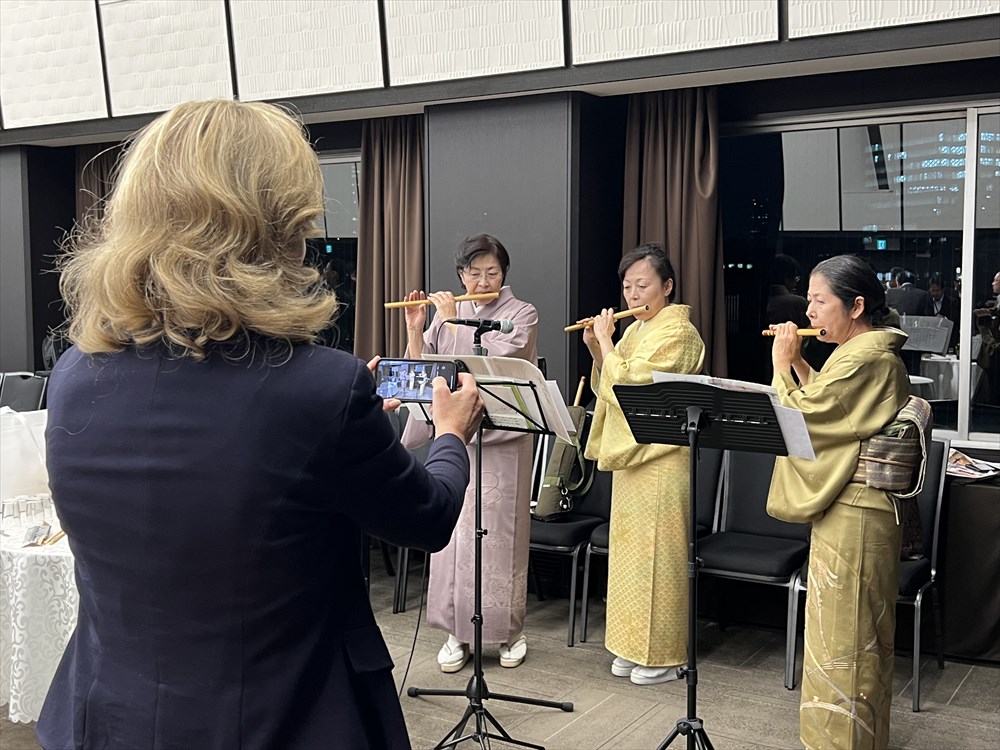 [Special Thanks to "drupa"]
We would like to thank "drupa" and Messe Düsseldorf for supporting JITF 2023 as special partners. Despite her busy schedule, our Director Sabine Geldermann was able to attend and provide us with the latest information on drupa and a networking reception. Now it is our turn. Just as we cannot imagine Paris without the Arc de Triomphe, Berlin without the Brandenburg Gate or London without Big Ben, we cannot imagine Dusseldorf without drupa. On behalf of the Japanese inkjet industry, I will do my utmost to support the success of drupa 2024.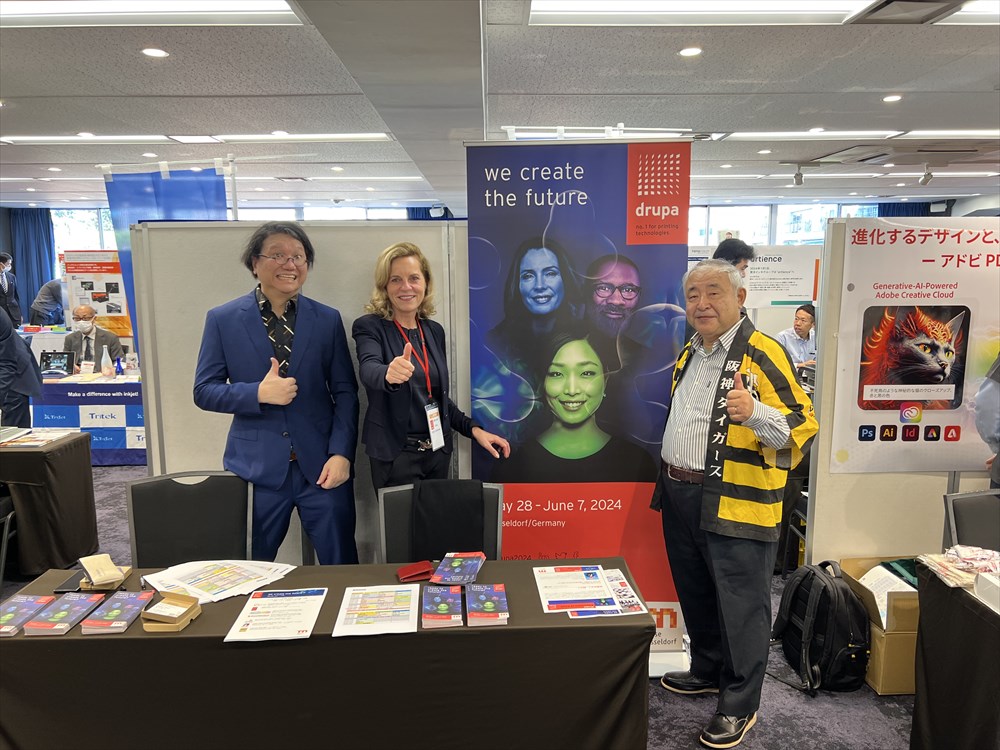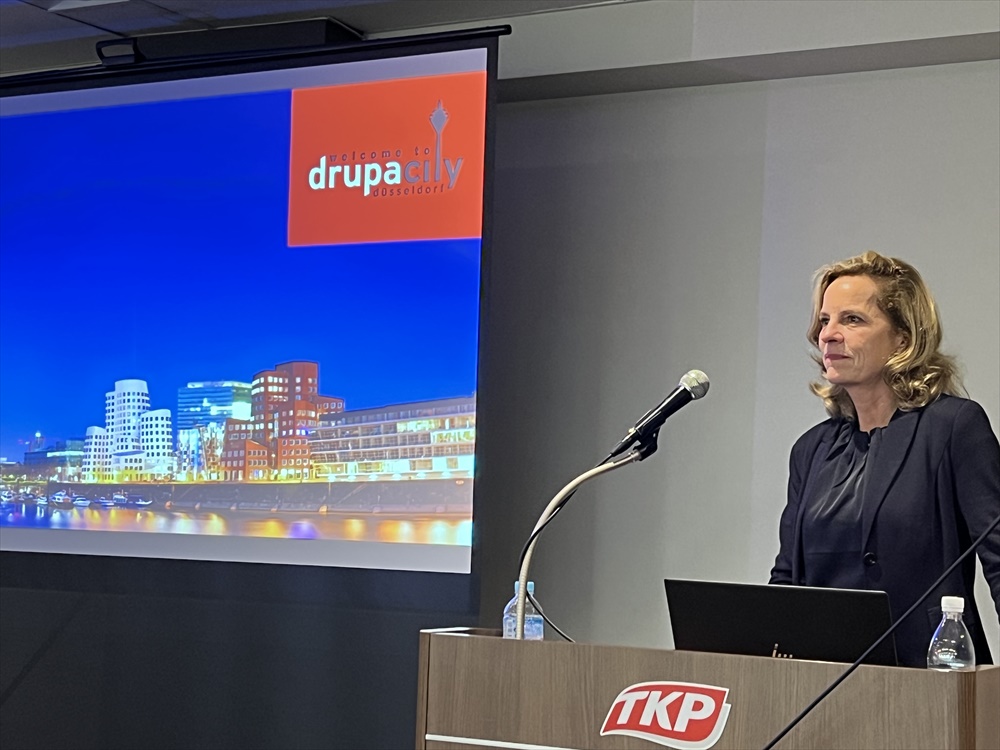 [See you next year, again !]
We plan to organise JITF 2024 next year. I'm planning to go to drupa again in 2024, so I'm going to make arrangements before that. If you would like to exhibit, please prepare yourselves, as we will put out an open call as soon as possible.

[See you maybe earlier here ! I will join]