Introduction
Since Adobe released PostScript in 1985, Adobe's RIP (Raster Image Processor) products have been used by many printer manufacturers. In this page, we'll introduce Adobe's two flagship RIP products and those benefits.

Benefits of Adobe RIP

Adobe Print Engines use the same core technology built into Adobe Photoshop CC, Illustrator CC, InDesign CC and Acrobat DC. Using Adobe technology at every stage in the job workflow ensures that graphics displayed on-screen will match the hardcopy proof, and the final printed output. Predictable, consistent printing allows designers to unleash their creativity, taking full advantage of the latest features in Creative Cloud applications.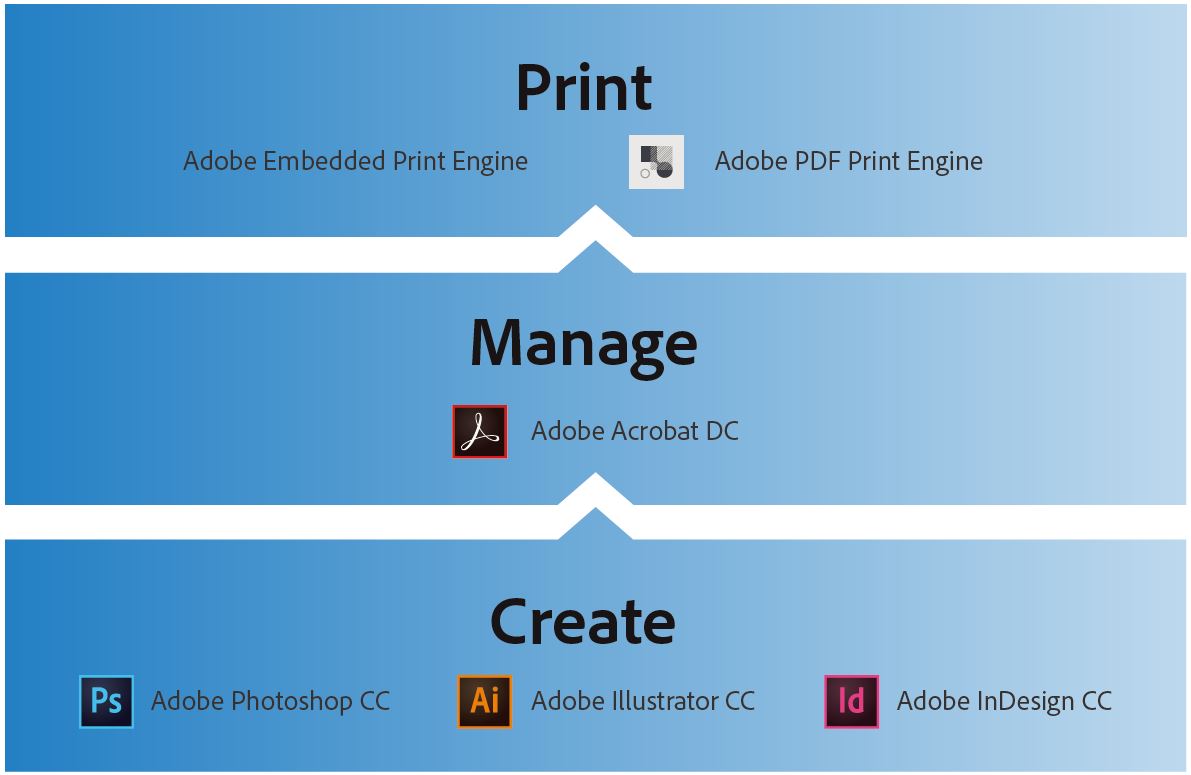 Adobe PDF Print Engine ( APPE )

You build your jobs using Creative Cloud, so be sure that they are output with the same Adobe technology. If your commercial printer drives their prepress workflow with Adobe PDF Print Engine, then your design will print as expected, exactly as it appeared in Adobe Acrobat DC. This will reduce changes, accelerate the job time, and ensure reliable results.
Adobe Embedded Print Engine ( AEPE )

As PDF printing rapidly gains traction and PostScript printing continues to be popular, Adobe has introduced Adobe Embedded Print Engine (AEPE)—the next-generation print RIP—which can natively process both PostScript and PDF files and can be tailored to the available hardware effortlessly.

Customer Advantage
Features
Adobe Embedded Print Engine