About
HAKKO CORPORATION, as a hose/tube manufacturer, has been selling products to ink-jet printing customers for many years. We can guide you to the most suitable tube, based on your inks such as water-based, solvent-based, UV-curable inks etc. We prepare for the technical data to print out the media "beautifully." If you look for tube and need some solutions regarding gas barrier, solvent-ink barrier, matching with fittings, multi-line piping and slide curvature, please check out our virtual HAKKO booth on this website.
Company profile
Since our foundation in 1960, HAKKO has been developing and producing plastic hoses and tubing for a wide range of applications. We have two sales offices (Tokyo and Osaka) and two factories (Saitama and Akita).
HAKKO pioneered the superior technique of "simultaneous multi-layer extrusion" to combine the strengths of different materials and provide the best solution to the needs of our customers. All our hoses and tubing are proudly manufactured in our ISO 9001/14001 certified factories in Japan and match the latest environmental standards.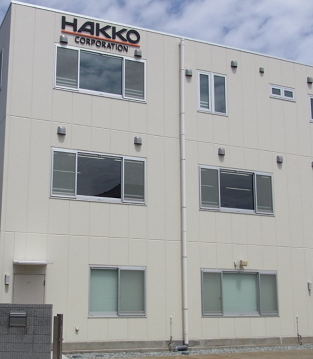 About 70% of our sales revenue are made-to-order products. We have over 100 types of molds and have produced over 5,000 cases of made-to-order hose. We will continue to pursue customer satisfactions and provide the best suited product for our customers.

Contact
Official site

Person in Charge: Yusuke Makino

Sales Division
(+81-3-3963-5381)
HEAD OFFICE: Unity Forum 5F, 42-18, 1-Chome Itabashi-Ku, Tokyo, 173-0004 JAPAN