Welcome to SCREEN booth!!
Thank you for visiting SCREEN booth!
We would like to introduce our latest products and solutions which were supposed to be exhibited at drupa 2020.We believe digital printing will lead the future of graphic arts industry and hope you share our excitement for the latest development.
We all look forward to seeing you and introducing SCREEN's further improved products and solutions at drupa 2021. Until then, let's get through this tough time together!

Top News
Information about News release and Online seminar (July 10, 2020)
SCREEN announced the News Release about "SCREEN received the award 2020 Global Niche Top Companies Selection 100 by the Ministry of Economy, Trade and Industry (METI) in Japan". (Japanese only)
Online Seminar "Think backwards from the goal – Smart Factory is bulid by the SOFTWARE FIRST" is now under planning at 30th July. We will welcome the special guest, Masazumi Sagawa, president of Sakawa Insatsu (Japanese only).
Online Seminar is planned theme as "Creating Smart Factory by think of software first" with special guest who is president of Masazumi Sagawa at 30 July. (Japanese only)
Introduce 3 products at the opening (June 1, 2020)
PacJet FL830 (tentative naming )
Truepress Jet520HD mono
Truepress Jet L350UV SAI
FL830 (tentative naming)

SCREEN announced two news of
"SCREEN Strengthens Lineup for Package Printing Market as Part of Strategic Business Plan"
and
"SCREEN Develops High-speed, Water-based Inkjet System for Flexible Packaging"
at May 20, 2020.
In the announcement, SCREEN GA has been introduced
FL830(tentative naming)
, a new water-based inkjet printing system able to handle full-scale production applications in the flexible packaging segment.
This product is currently scheduled for release around March 2021.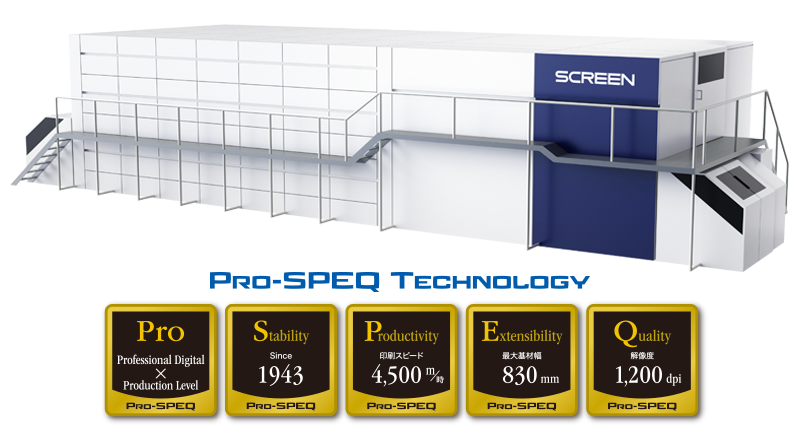 For more infomation:
FL830(tentative naming) product page
Truepress Jet520HD mono

SCREEN announced the news of
"SCREEN Adds High-speed Monochrome Model to Truepress Jet520HD Series"
at May 26, 2020.
The new system inherits the cutting-edge technologies SCREEN GA has previously created for the Truepress Jet520HD series and features high-precision output at resolutions of up to 1,200 x 1,200 dpi. The Truepress Jet520HD mono is also equipped with SCREEN GA's independently developed Truepress ink SC range, which has already established an impressive track record with other Truepress Jet520HD models. These inks give the press the ability to print directly onto offset coated papers.
We will release at 2020 summer. Please waiting for.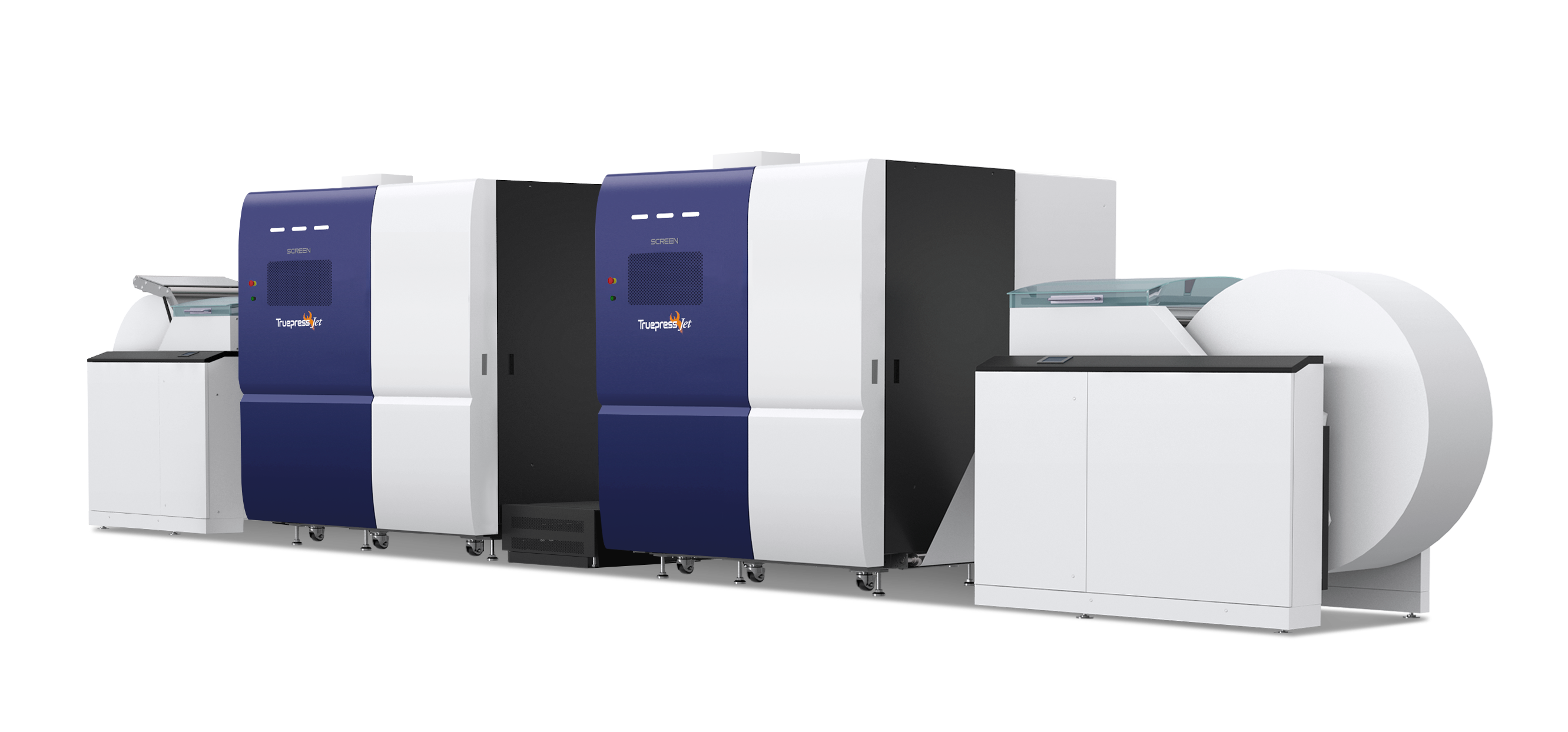 Truepress Jet L350UV SAI

SCREEN has already announced
"Truepress Jet L350UV SAI product development"
on Labelexpo Europe 2019 at September, 2019. The product will be released soon on summer, 2020.
SCREEN GA released its first model specifically designed for this field,
Truepress Jet L350UV
inkjet system, in 2014. Since this initial release, repeated improvements have seen the Truepress Jet L350UV series ship a total of more than 170 presses to date.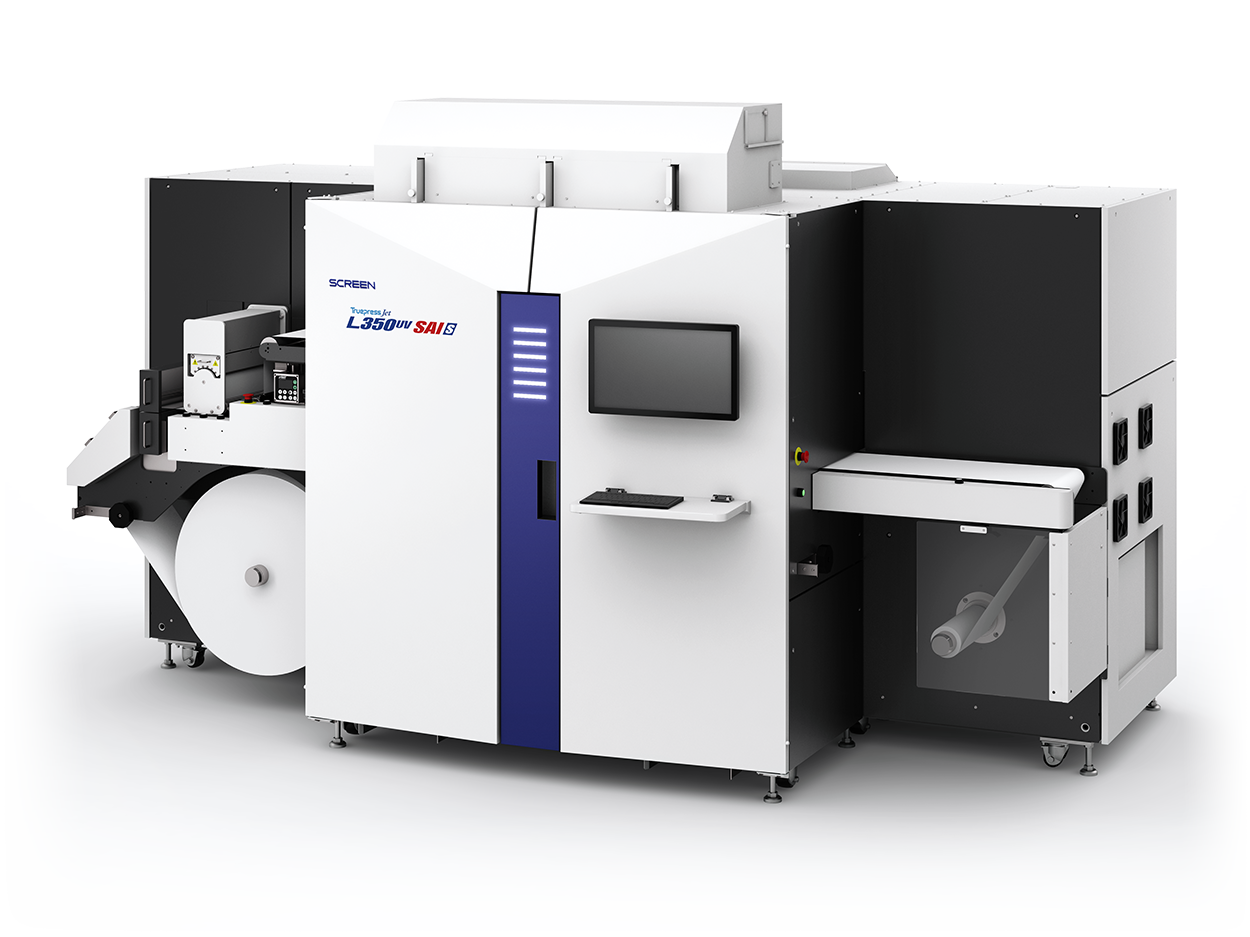 The SAI in the system's name represents its design concept and refers to its extremely "stable" operation, highly "accurate" color reproduction and time-tested "integrated" technologies.
This product, along with C, M, Y and K, it can be loaded with white, orange and blue inks for a total of seven colors. The system also features proprietary color management technologies developed in collaboration with CGS Publishing Technologies International GmbH of Germany. These technologies provide a far wider range of color expression than was previously possible, increasing Pantone coverage and reducing color differences with specific spot colors.
For more infomation: Truepress Jet L350UV SAI Series
Graphic Solutions Co., Ltd. Slogan
SCREEN GA creates a future of the printing industry


Since its establishment in Kyoto in 1868, SCREEN has been serving the printing industry for more than 150 years.
With the SCREEN's core technology, direct imaging technology, image processing technology and electronic control technology, the company keeps developing the graphic arts business in the world from the historical city, Kyoto, Japan.
Pursuit of customer satisfaction, advanced technology and top quality is a core of the SCREEN's mentality.
SCREEN will continue leading the industry by creating a future of printing together with customers, partner companies and stakeholders.
WEB SITE: https://www.screen.co.jp/ga/en